About Coleridge Construction
Quality Construction, Locally Owned And Operated
PAUL COLERIDGE UNDERSTANDS HOW OVERWHELMING HOME RENOVATIONS CAN FEEL TO YOUR FAMILY.
He also knows how powerful the transformation can be when they are done right.
Paul is an Abbotsford renovation contractor. He guides homeowners through the entire renovation process. You'll watch your dreams become a reality as Paul and his team deliver what you've always wanted.
With over ten years in the construction industry, Paul knows how to get projects going smoothly – with excellence. He is committed to working with homeowners so your Abbotsford home remodeling projects are done on time and on budget.
Coleridge Construction believes outstanding results should be delivered with a great experience for homeowners.
You'll Love This Tool We Use
It's called "Co-Construct" and it has revolutionized how you can communicate with your Home Renovation contractor in Abbotsford.
If you've ever lost a detail that you knew was in an important text or email, or a quick phone call?
Now you have all the information, timelines, dreams, ideas, and decisions in one place when it comes every step of your Abbotsford Home renovation project, where we are communicative, get your valuable input, and provide updates so there are no surprises.
Take even a simple kitchen renovation, there are hundreds of decisions and each one of them need to be clearly communicated and tracked every step of the way.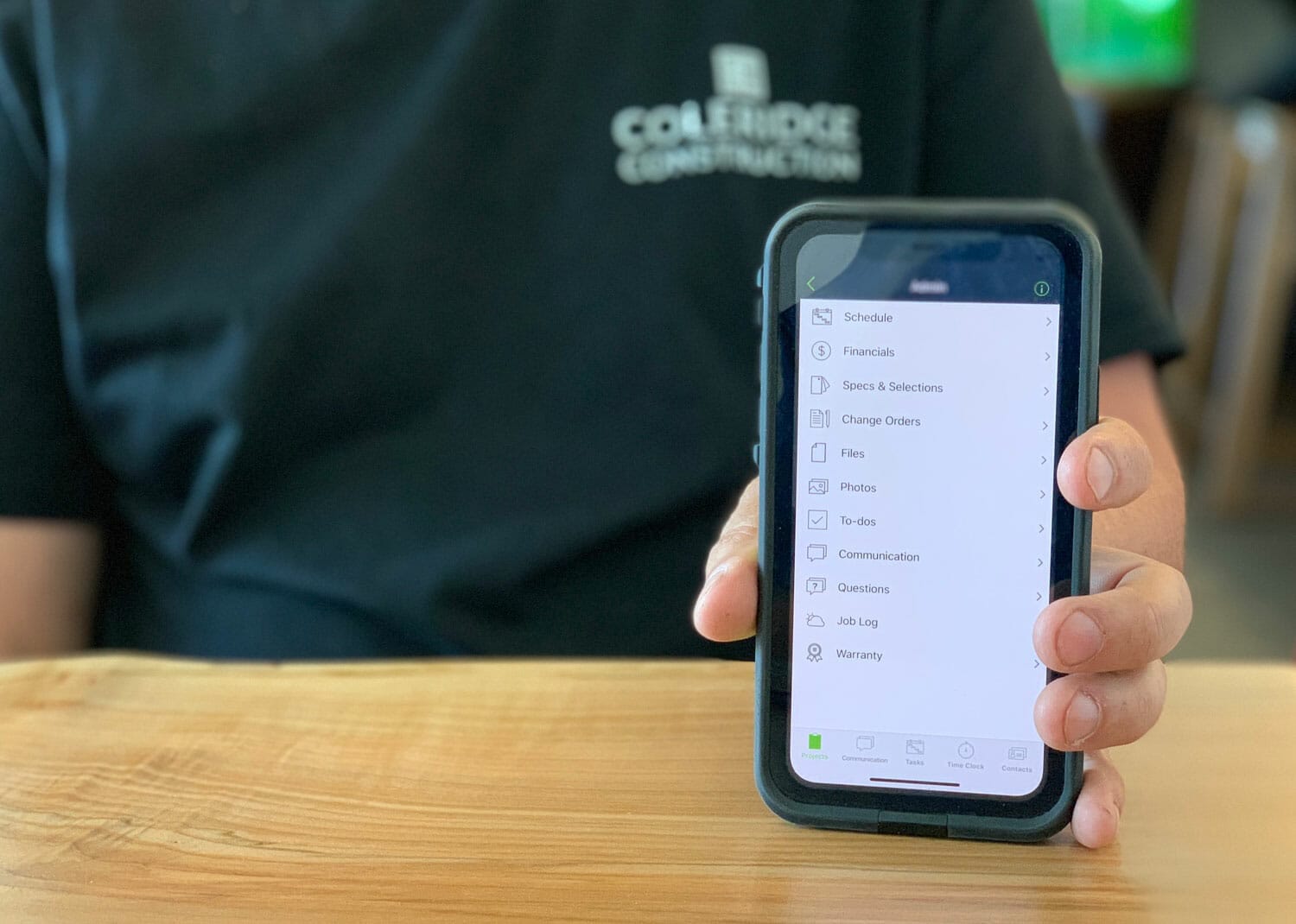 What Our Clients Are Saying
READY TO START YOUR PROJECT?
It Starts Here At Coleridge Construction
Coleridge Construction is an Abbotsford home renovation company that also services Chilliwack, Langley, Surrey, White Rock. We provide value-added renovation services throughout your Kitchen Renovations, Bathroom, Basement Suite, Additions, or any other construction projects from planning to completion.